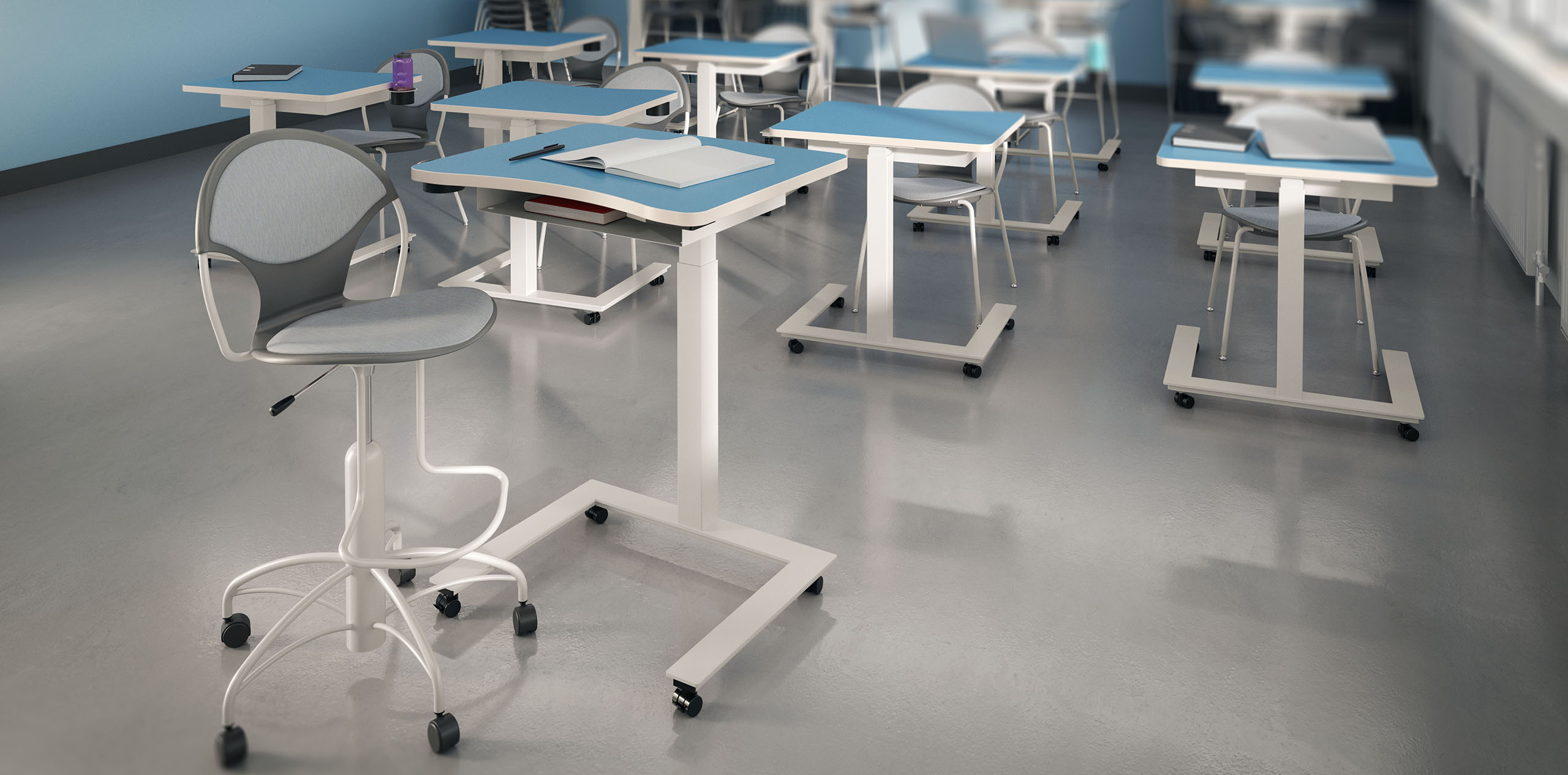 Darby Single-User Table Promotes Efficient Flexibility
Embracing the evolution of today's active spaces, Versteel has launched a new single-user table, Darby, to intuitively support the freedom to flex between work and learn styles.
Darby is built to move easily and efficiently as users shift from individualized focus to group connections in a matter of minutes. This petite table includes two locking and two non-locking casters, providing the mobility to move around the office or classroom.
"We're constantly challenging ourselves to find the most functional, human-centric ways to support teamwork. With Darby, we found innovation in simplicity with a focus on quick user adjustments and ergonomic design." said Versteel President Scott Schwinghammer. 
The human-centric design behind Darby is influenced by the need for open offices and classrooms to pivot focus while also supporting wellness. The ergonomic tide top design allows users to maintain upright posture and maximizes the overall work surface. Additionally, the top offers a modern aesthetic that complements Versteel's overall design style. Darby's unified and captivating design extends to include a coordinating cup holder and book tray for added practicality. All elements of unique craftsmanship are driven by Versteel's commitment to supporting efficiency and flexibility through product innovation.
Darby is available in three base colors: black, silver, or white. The adaptable table can be adjusted from 29.25" to 46.875" using pneumatic adjustment. Darby tables are available at furniture dealerships across the U.S.
For more information visit www.versteel.com/product/darby.