Our History
Since the first Versteel table rolled off the line in our hometown of Jasper, Indiana in 1985, Versteel has been about versatility, integrity, impeccable quality and great design.
But first and foremost, we have always been about people.
Our people are our heart and soul.
They are the stewards of our company values, the keepers of the flame when it comes to the quality we deliver to our customers, and the place where everything Versteel begins.
So, when it comes to company history, we thought you should hear it from them.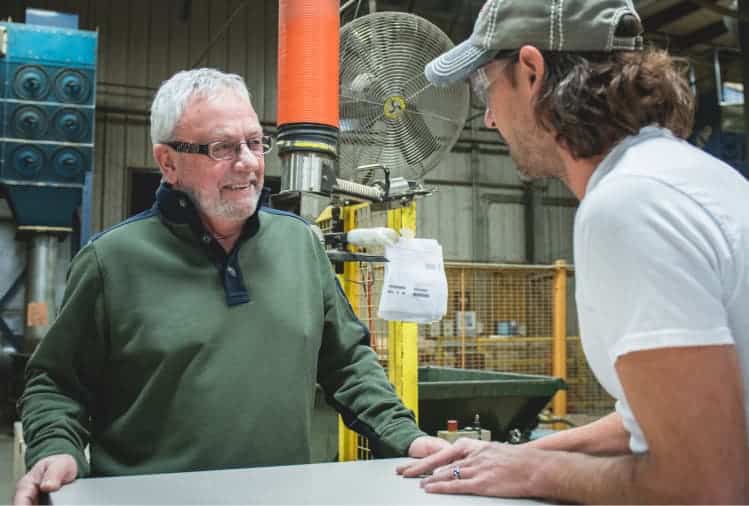 The people have always been front and center in my mind. I wanted to build something that I could leave behind, for my family and for all the employees' families, too. I wanted to create something for them.

Scott Schwinghammer, President of Versteel and Ditto Sales, Inc.
Our Beginnings
The ideas of legacy and family are the strong anchors of Versteel's purpose and the native source of our unwavering focus on integrity — and they've been there since Day One. When a young Scott Schwinghammer left college in the early 1970s with an education in accounting but no desire to "push a pencil," he turned to the furniture business, a mainstay of his hometown, Jasper, Indiana.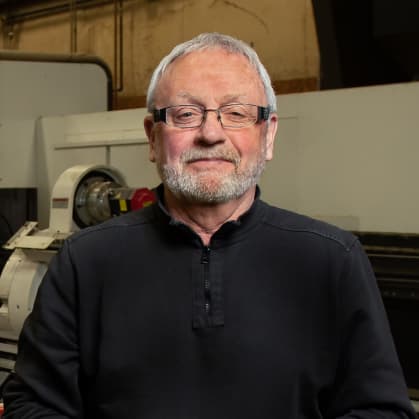 Back then, there were not too many people coming back to Jasper after college. But I looked around and saw that there was opportunity here. It's a clean, hardworking city. Lawns are still mowed on Thursday nights so people can go fishing on Friday and Saturday … I wouldn't have done this anywhere else.

Scott Schwinghammer, President of Versteel and Ditto Sales, Inc.
While spending his days as a manufacturer's representative with Ditto Sales, Inc., which involved selling furniture hardware, finishing supplies and custom fabricated metal furniture parts, Scott envisioned something new. He dreamt of a new business that would take advantage of the stability and quality control that comes with end-to-end ownership of the manufacturing process. He also saw an opportunity to create a product his customers needed: well-made, beautifully designed tables for business settings.
Building A Legacy
It wasn't long before word got out in Jasper that Scott was launching something new.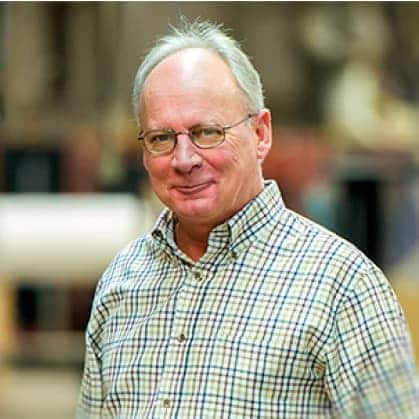 I started right after my high school graduation, after finding out from Scott's sister that he had started a new company and was looking for workers.

Kerry Hochgesang, Metal Operations Manager
Versteel employee for 40+ years
Kerry and some high school friends helped Versteel through that summer, and Kerry stuck around. By 1985, Ditto Sales was designing, building and marketing tables under the Versteel name. And from those early days, the Versteel spirit of teamwork was alive and well.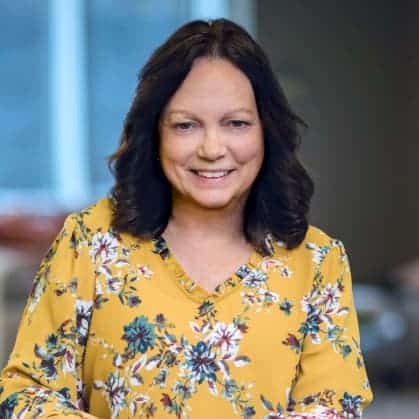 We were a very small company when I first started, so we all had to wear many hats and had many different job functions."

Kathy Schmitt, Marketing Specialist
Versteel employee for 25+ years
It was the beginning of a Versteel tradition involving shared accountability and ground-level innovation that still holds true today: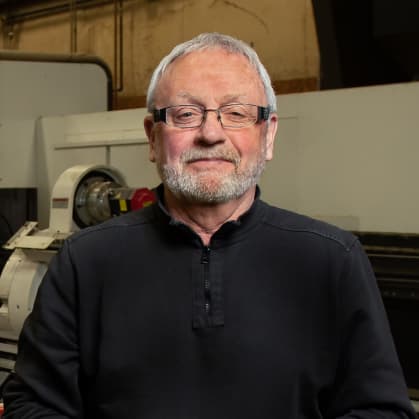 People can report to me and tell me things, but being on the factory floor I can see better ways of doing things…If you stay in the same place, no one gets to grow. We are always looking for innovation.

Scott Schwinghammer, President of Versteel and Ditto Sales, Inc.
Seeing better ways of doing things proved important. In the early 1990s, Versteel patented a folding table mechanism that provided reliability and flexibility for customers and helped to elevate the brand to the next level. In 1996, the company introduced its first seating line, Companion, which went on to become an icon in the contract furniture space. As production innovations continued to accelerate, Versteel's versatility and passion for design kept pace.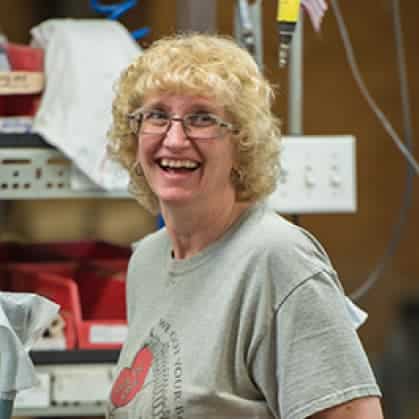 It used to be a fixed table, now we have up, down, sideways, folding, you name it, we do it!

Donna Pierce, Chair line,
Versteel employee for 20+ years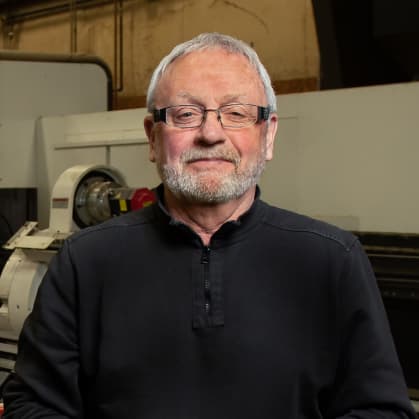 Ever since we started, we would travel to Europe to study design and look at the trends and figure out where our designs should go next. We live and work in Jasper, but we spend a lot of time around the world, studying design. We're actually bringing the world back to the town — and we chose to do that a long time ago.

Scott Schwinghammer, President of Versteel and Ditto Sales, Inc.
Our Mission
Versteel's intense focus on quality, design-forward thinking and ability to pivot to meet customer needs built a reputation for excellence that kept growing; every employee worked to keep those standards high.

Increasingly, the world beyond Jasper became a part of Versteel. In 2000, after being approached by renowned Italian designers Roberto Lucci and Paoli Orlandini, the company debuted its first design collaboration, the Chela chair. The project launched an ongoing program of thought-provoking, exciting design partnerships that continue to result in award-winning pieces and extend the company's love of design and innate creativity today.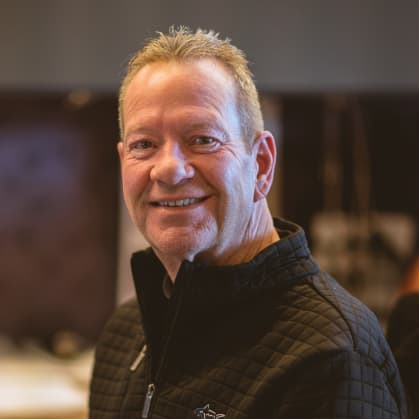 From how we built the company, to where we are today, one thing is still very apparent we have always produced some of the best quality furniture around."

Scott Kemp, Production and Inventory Planning Manager
Versteel employee for 35+ years
Informed by great design, the Versteel team began another major project that same year — a move to a new custom-designed headquarters, conceived to echo the ever-evolving Versteel line of products in every carefully considered detail.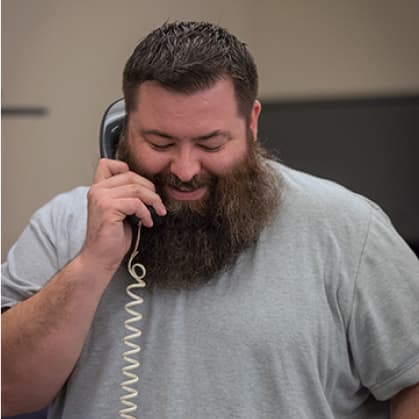 I still remember moving into the new building. We spent a Saturday moving our things across town and getting set up. Scott had a pizza party for us in the new break room at the end of the day. It was a little bit of work, but also fun and exciting.

Jeremy Hoffman, Production Engineering manager
Versteel employee for 20+ years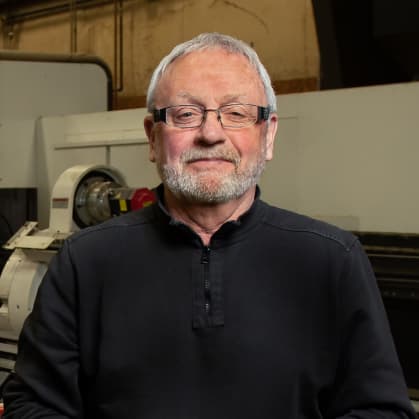 We wanted to make a statement, to show the design world we're here to stay. And I wanted to give the employees a place to be proud of. It tells the story of Versteel.

Scott Schwinghammer, President of Versteel and Ditto Sales, Inc.
Our Mission Statement
Versteel is dedicated to securing a supportive work environment where teamwork, safety, personal growth and self worth all contribute to exceeding customer expectations.

We will provide innovative, quality products with outstanding customer service supported by sound partnerships with all stakeholders.

We will accomplish our goals through a flexible framework responsive to the needs of our markets.

We will stand by and live by our core values to improve the quality of life for all involved with Versteel while we go about the business of being a successful financially responsible company.

We will strive to make Ditto Sales, Inc./Versteel a place where our people have a passion for their work.
Our Vision
From our beautiful Jasper headquarters to each innovative new table or chair that makes its way into America's offices, schools, healthcare facilities or public buildings, Versteel's story is not only one of what we design and build, but who we are.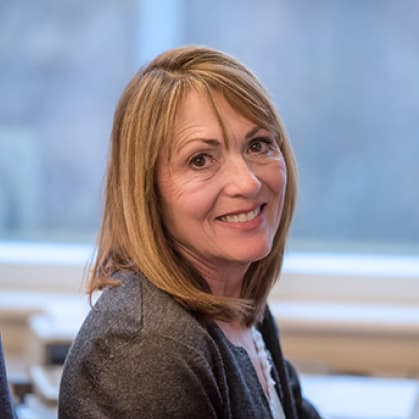 I've watched Versteel change over the years and still remain a 'family oriented company.' The values that were there in the beginning seem to stay in place, even as we grow."

Vicki Englert, Sales Coordinator
Versteel employee for 40+ years
Our plan for the future? It's simple. Each day we keep digging deep to make our products the best they can be, bringing our customers beautiful solutions that make their lives better and creating a culture that shows everyone how much we care.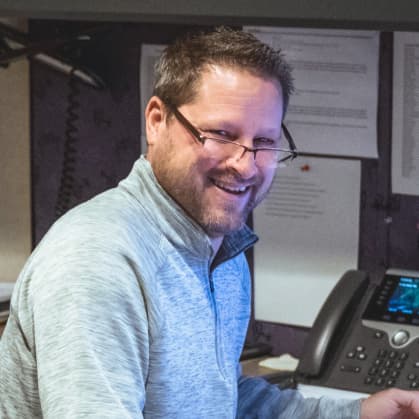 A lot has changed, but the better question might be what has stayed the same? That is the caring attitude across the company. It makes you want to give your all and do what is best for everyone around you.

Brian Mundy, Director, Production Operations
Versteel employee for 30+ years
We couldn't have said it better ourselves.
Our Vision Statement
Versteel aims to be the highest quality solutions provider of design-forward, American-made furnishings for working and learning environments. We are guided by a commitment to product versatility, precision craftsmanship and excellent service – from design to delivery.
Growing Together
At Versteel, we're a unique collection of designers, engineers, artisans and top-notch sellers with a common goal: to provide innovative, quality products with outstanding customer service.
View our open positions
We can all pitch in and get the job done because we know each other, and therefore can figure out together how to get it done. When we have a large order and need help assembling, the office people come out and help us, including Scott. They do a good job!

Donna Pierce, Chair line
Versteel employee for 20+ years

We've got to change with the times. They take information from the employees and use it to make the company better.

Sue Craney, Upholstery Lead
Versteel employee for 15+ years
Partners + Associations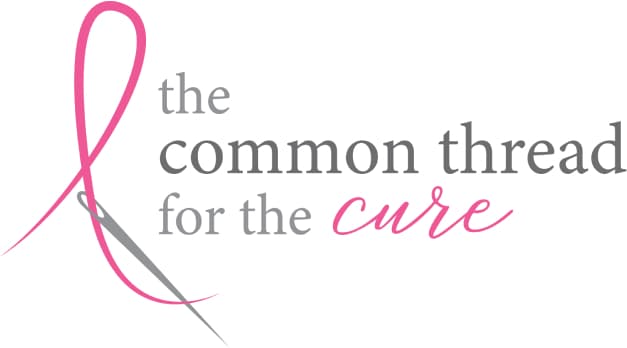 Versteel is dedicated to raising awareness for breast cancer and helping those who are battling the disease. For every sale of Quanta Max with poly shell or Chela chair sold, Versteel makes a contribution to The Common Thread for the Cure, a foundation established to unite the furnishings and design industry in the battle against breast cancer. They support individuals who are fighting breast cancer by offering financial assistance through confidential Helping Hand Grants.
---