Our Beginnings
The ideas of legacy and family are the strong anchors of Versteel's purpose and the native source of our unwavering focus on integrity — and they've been there since Day One. When a young Scott Schwinghammer left college in the early 1970s with an education in accounting but no desire to "push a pencil," he turned to the furniture business, a mainstay of his hometown, Jasper, Indiana.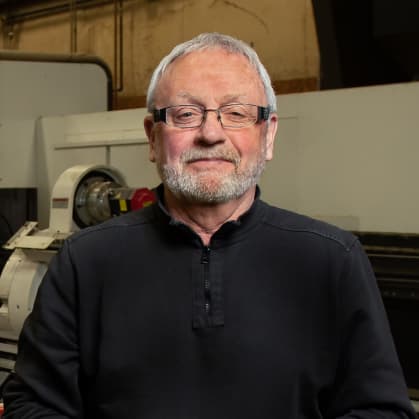 Back then, there were not too many people coming back to Jasper after college. But I looked around and saw that there was opportunity here. It's a clean, hardworking city. Lawns are still mowed on Thursday nights so people can go fishing on Friday and Saturday … I wouldn't have done this anywhere else.

Scott Schwinghammer, President of Versteel and Ditto Sales, Inc.
While spending his days as a manufacturer's representative with Ditto Sales, Inc., which involved selling furniture hardware, finishing supplies and custom fabricated metal furniture parts, Scott envisioned something new. He dreamt of a new business that would take advantage of the stability and quality control that comes with end-to-end ownership of the manufacturing process. He also saw an opportunity to create a product his customers needed: well-made, beautifully designed tables for business settings.